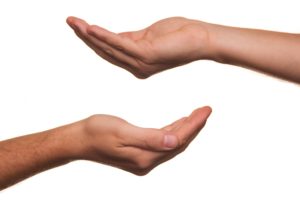 Nonprofit organizations are a corporate structure which seeks no profits against the services they provided; on the other hand, they need to be funded with cash and non-cash contributions like goods, services volunteers to accomplish their missions. Further, they are funded by public, private source, and/or from the government.  This kind of organizations has been spread widely around the world, so in United State alone there are 1.8 million nonprofit organizations. For instance, belong to United Nation many nonprofits concerning to poverty, health, social services, culture, and more.
In a struggling economy, all nonprofit organizations receive up to $18.000 in saving to support their employee retention ratio. Nonprofit organizations that are facing financial difficulties affect the employment policy and lowering their employee retention ratios. Further, the inability to retain employees with high levels of expertise and competency has become one of the most common problems for nonprofit organizations. Moreover, financial instability decreases the ability of nonprofit organizations to retain employees especially with working conditions which are characterized by long hours and low wages compared to private-sector jobs. In Canada more than half of organizations report difficulty obtaining funding from other organizations in the areas of health, arts and culture, social services, and law, advocacy and politics
With more nonprofits launching each year, competition between organizations is increasing, leading to less government funding. As a result many nonprofits are unable to retain employees, and subsequently complete projects. This often leads to postponement or cancellation of many projects, which may hurt the credibility of organizations, making obtaining future projects difficult.  However, the key to longevity is to have a flexible cash management plan that allows organizations to handle sudden reductions in funding. Budgeting and cash management plans may help nonprofit organizations preserve financial stability, helping them to finance human resources and stabilize employee retention ratios, leading to more projects and credibility. Moreover, managing cash inflow and cash outflow returns benefits to the nonprofit organizations such as prevent breaks or gaps in the activity cycle due to lack of cash, increasing the profitability of the company and improving working capital management, find cash embezzlement through controlling expenses, and keep solvency of company. On the other hand, financial statement analysis gives enough ideas to decide about the investment's options. Continually, a company can analyze and evaluate its own performance over the period of time through financial statements analysis.
Finally, financial strength is characterized by rational and good managing of organization's cash flows which reflects the stability and capability of nonprofits to meet their obligation and complete the mission that they are established for.