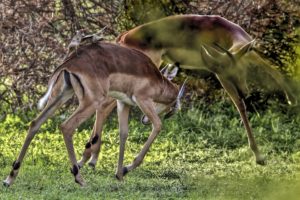 People like to handle in stock or currency markets in order to make easy profits. They face problems with targeting their cash and disappointed market's reaction. We discuss here investor's behavior, and the scenarios of handle in stock and even in currency market.
Every time we hear about people were talking about their investments in the world markets like stock, currencies, and commodities markets. And how they did gains and then suffered from big loss for a while, and repeated it rotational in the near future. This behavior is so-called crowd action. They do what the others do or have done. This collateral action has pushed the market's participators to gather its volume to the peak. Furthermore, for a while saturated market let the people make some losses because it is going to release some ask pressure, and the peak got melt. Therefore, rational thinking is to put some investment tents in focus.
Basically, these tenets are greed, fear, control, persuasion, and patience. Moreover, Greed and fear are killing feelings when someone buy or sell on stock market. To control this, he/she has to analyze his/her subject business base upon investment tools, like fundamental and technical terms. This could lead the individual to take persuasive and controlled decision. Furthermore, fluctuating in market's movement pushes the investor to hesitate when he/she takes buy or sell decisions. Patience comes in charge to support the business decision depending on the real market situation, nor bubbles neither rumors. We are going to show up two examples to illustrate one situation in the stock market and the other in foreign exchange market.
We'll start with the last one, currencies market is the most active and biggest market in the world. For instance, buy position is opened under estimating that the market is going bullish. This market is very volatile compared with others capital markets and when someone uses to handle in the stock market, he/she will surprise with the character of the currency market. In this case, when the market went on contrary I mean went down, we should take a wide look on the technical tools like charts, indicators, support and resistant points rather than fundamentals to correct the position or stay on it. Because of sensitivity of currency market and high reaction on the media, the decisions based on the technical analysis take the priority against the decision which refers to fundamentals. On the other hand, stock market is more stable and reliable compared to the currencies market.
For example, sell/buy position is taken, and when the market is going up/down the investor corrects his decision according to deep analysis of fundamentals like financial statements, management actions, production and marketing policy, discarding the daily tick movementthat backs to spot news and rumors. Finally, investment in capital market is a matter of awareness of investors, market's transparency and good controlled market.