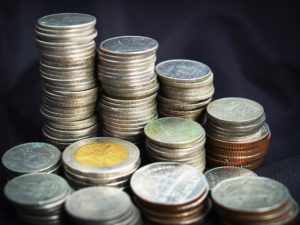 Since decades the US economy is the one of the largest world's economies.  After Second World War, the US economy has become a main wheel of other international economies. On the other hand, especially nowadays national debt is a great matter for the Americans. Moreover, the politic marathon between republicans and democrats about more expenses is going to be a hard task in order to push and revival the market again. Moreover, debt ceiling is the maximum amount of debt that a government can take on. Obviously, the Government Debt to GDP increases in upward trend, it was on Sep. 2010 93.20% and in 2011 it goes over 120%. Correspondingly, the democrats are calling to hike the debt ceiling for 1.8 trillion dollar in order to expand the maximum debt capacity to pump liquidity in the market, while Republicans are trying to freeze the ceiling to sustain the debt condition and to find a correct path to get out of this whirlpool.  Considering that the country currently owes $12.09 trillion dollars. This reminds us of the great crisis in 1929 where the debt of the Mutual Fund war 90% of the Equity, this had made the situation getting worse. So increasing the debt, or hike the debt ceiling could not be a good decision because the US government has raised the ceiling seven times over the past eight years and the market still after all seen weak.  To demonstrate the problem let's get closer toward Government Debt to GDP and Government Budget.
The government Debt was for six years in the same rang 55-65 % to the GDP and thereafter the level of debt has begun to rise dramatically up to 93% in 2011,
Moreover, the deficit of the Government Budget reached in 2011 11.50 % of the DGP. This is a critical level for the American economy because it is the worse deficit has US reached since the recession in 1929.
Furthermore, the prior fiscal and monetary policy that President Clinton has taken in 1998 was good enough to decrease the deficit from 7.3% (1991-1992) to 3.3 % (1993-1994). This policy was called Policy -Mix, it based upon negative fiscal policy (high Tax) and positive monetary policy (low interest rate), furthermore, Mr. Clinton with his administration could decrease the budget deficit with a very careful calibration between tax and federal rate, and luck.
If the democrats are right then the scenario of revival the economy has a good chance to be achieved. For instance, the last expense reached to $ 518,290,000,000, and the household final consumption expenditure is $ 9,710,200,000,000, where the gross domestic income is $ 11,425,492,861,362.  See the charts below,
.This gives the impact that the government expense will affect the budget deficit. Finally, economy status is a matter of the expense not a matter of income because without rationalization the expense, the income is useless despite how much is it.